Unsecured Loans up to £25,000
Rate from 6.4% for both tenants and homeowners
Accepted rates based on your personal circumstances
Possible same day payouts
Complete your application online or we'll call you.
We'll search our panel of lenders for the best loan available.
You choose whether you want it or not!
Aspire Money - Bad Credit Loans
Are you in financial difficulty due to an unexpected bill or expenditure? Do you need that little bit of help before your next payday? Then come and speak to us here at Aspire Money, where we take on applications for those who have a negative credit history; we understand that this may have affected the likelihood of you being granted a loan successfully in the past. You might be feeling as though you're out of options, however as a professional finance broker we here at Aspire Money are on hand to locate lenders who are sympathetic to your adverse credit – offering reasonable, unsecured personal loans for times when you are experiencing debt.
Our team offers secured or unsecured personal loans to people in a range of situations and if you are struggling to find a company that will help, turn to Aspire Money. As experienced brokers, we have valuable connections within the industry, which allows us to provide our clients with personal loans for poor credit from between £100 and £25,000 that is tailored to meet your circumstances.
Need a Loan but have bad credit?
As a finance broker, we are able to assess your request and if you are successful, we will find a personal unsecured loan that is tailored to your individual requirements regardless of a bad or good credit rating. With over 50,000 applications processed each month for those with poor credit but in need of a quick loan, we are vastly experienced in helping you obtain the extra cash you need, when you need it most.
Finding You Quick Loans for Bad Credit
We do not charge any fees as we want to make your life that little bit easier, and are well aware that times can be stressful when you are in debt, or even just a little short on money. Our continuous endeavour to process your application in a prompt and timely manner, alongside our experience in the industry, has led us to an understanding of how important acquiring this money as quickly as possible is for you.
If you are looking for quick loans specifically for poor credit, get in touch with us here at Aspire Money for quick loan services that offer you financial help when you need it the most. We pride ourselves on finding quick loans for our customers with poor credit ratings, getting you the money you need when you need it.
Put in your request for a loan online right away and a member of our team will contact you within a few minutes to run through the available bad credit loans we have available for you. Terms and conditions apply.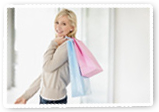 Personal Loans
If you apply before 3pm you will normally have your loan the same day.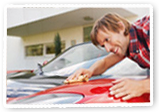 Car Loans
Once accepted, visit your nearest car dealer and test drive the car of your choice.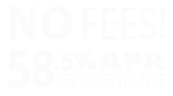 Representative example:
Representative 58.5% APR (variable)
Borrow £5000 and pay £297.34 a month for 36 months. The Total Interest Payable is £5,704.24. The Total Amount Payable is £10,704.24.